Atlas of the North
We're making an atlas of the North from the perspective of young people. Contribute your favourite places, maps of your local treasures and help us map what is really important in the North of England.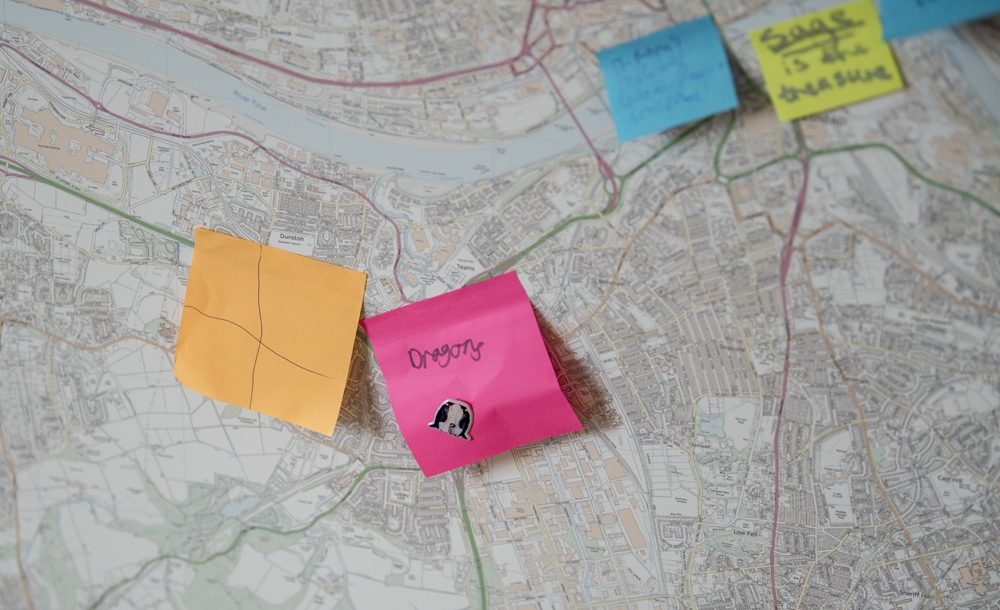 Mapping
Over the last ten years we've been collecting maps, sketches and doodles about the places young people value. Now we want to use them to make an Atlas of the North. This is an atlas for and by young people; we're not interested in boring stuff, we want to show what young people think is important and erase what isn't.
On Thursday 26th July we had a mapping day at the Great North Museum: Hancock. We had a massive map of the north, a buried treasure map and loads of other opportunities to make maps for the Atlas. See more here.
Treasure Maps
During the summer of 2018 the education team at Great North Museum: Hancock worked with school pupils to create treasure maps of their local areas.
See maps created by young people who attended the Mapping the North workshop at the Great North Museum: Hancock in July.